Home and senior facility visits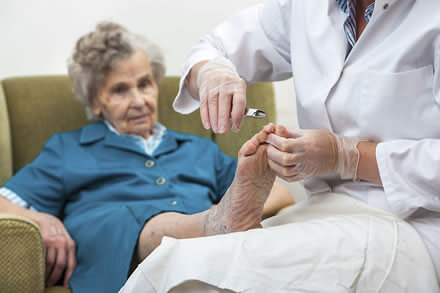 HOME VISITS
We provide home visits to qualifying patients.
To qualify for at home doctor/podiatry visits there has to be a valid reason to be seen at home rather than in the office. Common qualifiers are mobility problems (bed bound, using a wheel chair, using a walker, fall risk, on oxygen therapy/treatments), vision problems, memory problems and mental issues. If you are unsure if you qualify, please call the office for confirmation. Insurance will cover the visit the same way an office visit is covered.
SENIOR / ASSISTED LIVING FACILITY VISITS
Our office will coordinate with the Activities Director or Nursing staff to have a "podiatry clinic day" at the facility, the frequency will be dependent on the need and demand for the service.
Patients and/or Family members can also call and make individual appointments.